animaldresses asked:
so, you think that art, truth, and sex/intimacy are deeply connected? is this what you're exploring in your art, or is it not a major theme in your works? do you know of any other artists who have worked toward uncovering where/how/why these things intertwine?
Adrien Patout answered:
Hi Animaldresses, thank you for your mail.
I think that's what the nude genre is about and why it was and remain a main theme in art. You get to see a person in it's most simple setup, straight to the core content, to his/her being. So there's definitely intimacy and truth in this.
As for sex, even though it's not clearly stated, I'd argue it's here too, and that's why some nudes have been so controversial.
Here are a few examples I got in mind :
- Le Caravage, who was considered as a pedophile for painting this.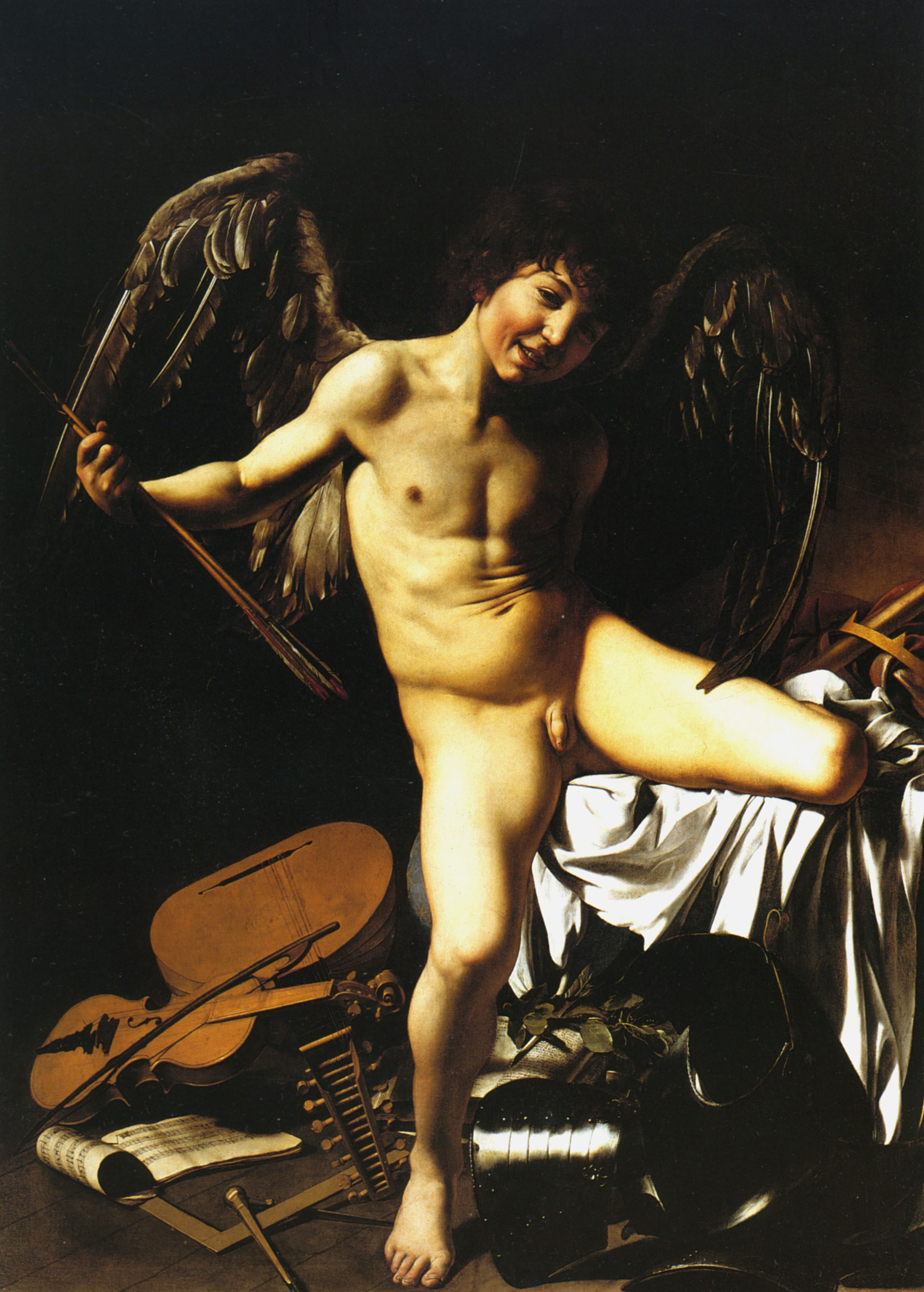 There had been already some naked children painted, but he did it with such realism / truth that it was shocking at the time. That would be an example where all truth, sex and intimacy met.
Here are a few other famous examples :
- Courbet
- Klimt
As for contemporary artists working with new angles on those subjects, you got Cecily Brown, Philippe Pasqua, Jenny Saville… :
- Ceciliy Brown
- Philippe Pasqua
Those are the works that impacts me the most and find the most relevant to follow. It doesn't fuck around, it's straight and honest.
Thanks again for your question and have a great day.
medicateddreamers asked:
Currently scrolling through your posts and watching how your style transforms. It's mesmerizing.
Adrien Patout answered:
Thank you medicateddreamers. Your mail made me thought about comparing one of my last piece VS one of the first. Also the first painting was done roughly when I decided to start a therapy.
I am not done with my therapy yet and my painting journey is at its beginning but it's nice to see that the little steps we take in our lives pay off. No matter how low you start, there's always some room to grow.
m-e-n-a-c-e asked:
Would you mind doing more speed paintings or tutorials ? I just love your style
Adrien Patout answered:
Thank you m-e-n-a-c-e, I have recorded the making of "Chemin de nuit". Not a tutorial really but you'll see the process a bit more. Have a great day =>
challenge647 asked:
Your work is AMAZINGGGGGGG .. But why the nudity? I kinda believe in modesty and my experiences with nudity and stuff hasn't been all that charming. So why draw, or digital paint, your characters that way? Where do you mostly get your inspiration from.
Adrien Patout answered:
// For a porn manifesto //

The #1 searched subject on the web is (by far) porn content.
I find amazing that when you give people a small window of freedom, they use it for sex.

Some porn can be fake, gross or violent, as any every day event in your life, but there is porn that is also tender, intimate and hot.
It's like eveything in life, it's more about how you talk about it, rather than what it says. So the question about porn not being art is irrelevant. Of course it can be.

Having sex is the rawest way to connect and bound with another. It's probably also the truest way to do so.
So if art is about truth, porn is one of the most interesting material when you deal with human being, relationship & love.